Examine Our Manufacturing Process
In the traditional EMS Flow, there are boundaries between each discipline. As a result, roadblocks are found later in the cycle, and are more costly and time-consuming to resolve.

OR
Applicad's flow encourages communication and collaboration between each discipline. Key links in the chain – engineers, designers, and buyers – are kept in the loop and work together to remove roadblocks early on.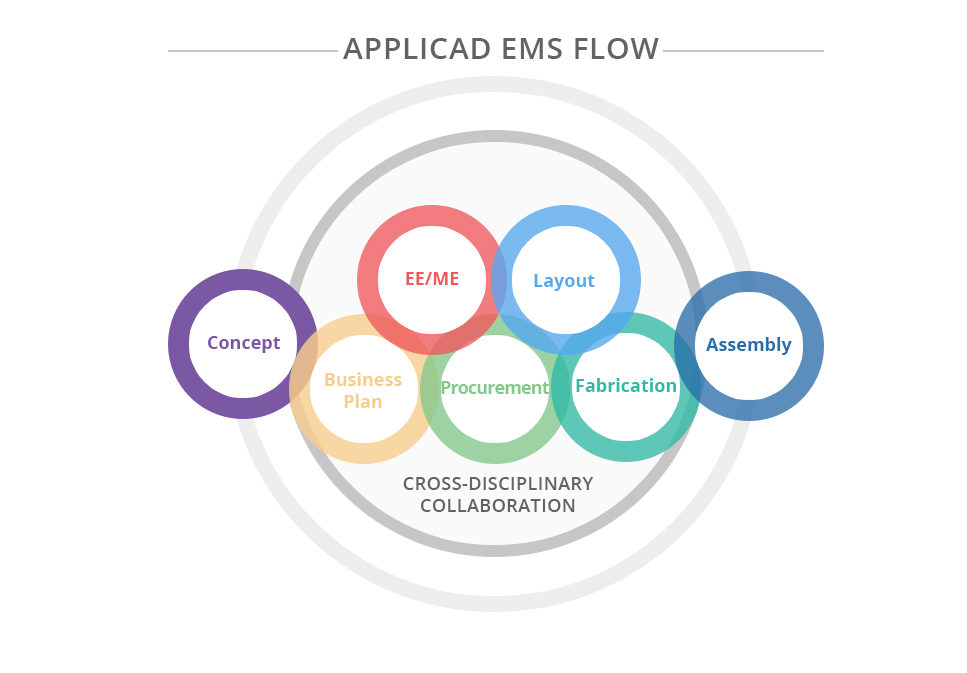 TO FIND OUT MORE